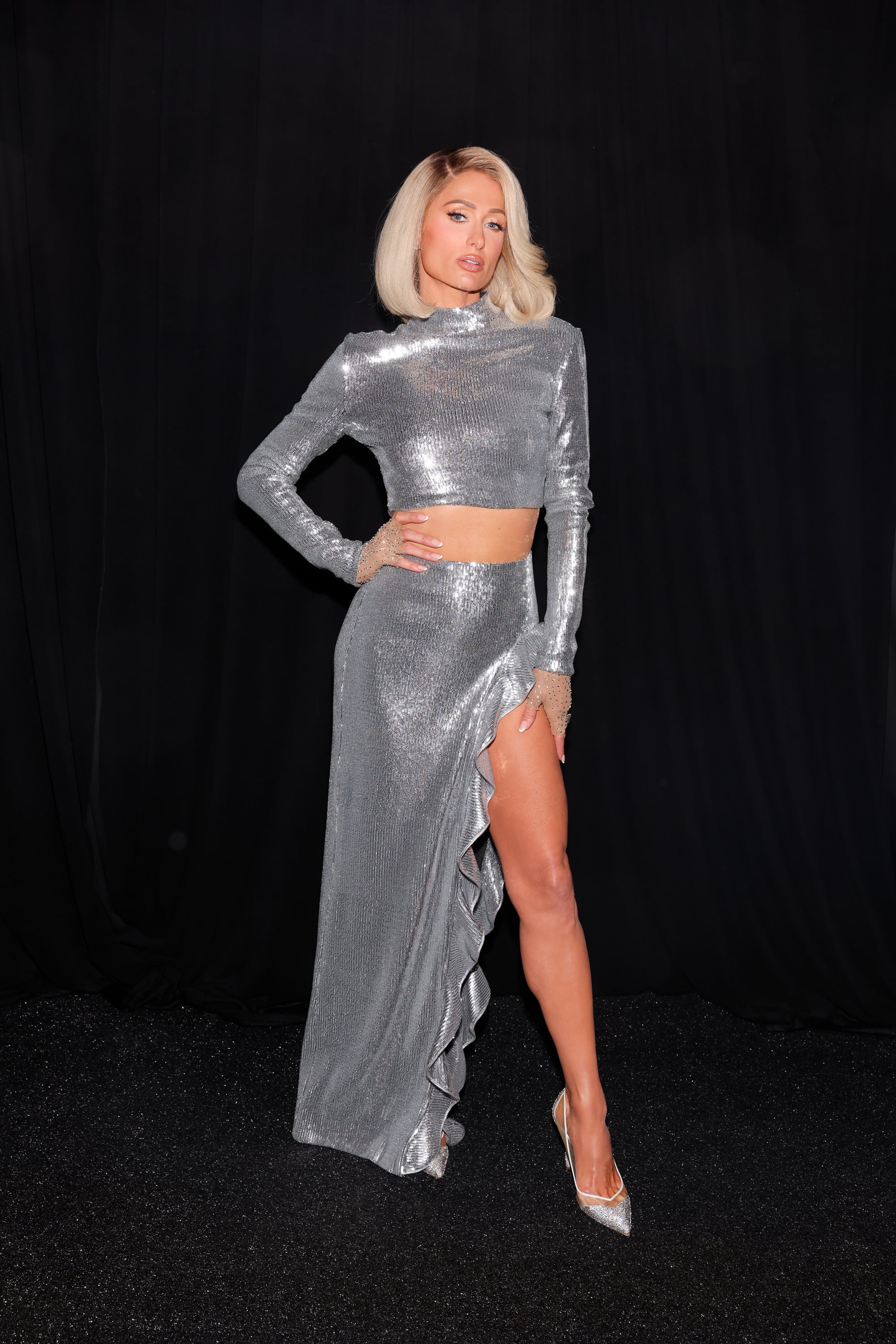 Image Source: Getty/Christopher Polk / Contributor
Paris Hilton is here to remind you that she's the queen of the early 2000s. On Feb. 23, the star hosted a House of Y2K Launch Party with Klarna in California, and not only did she bring back sparkly chokers for the occasion, but she also debuted the ultimate '00s it-girl hairstyle: wispy bangs.
Retaining her signature platinum-blond color, Hilton's hair fell in layers over her shoulders and stopped right above her ribcage. Her fringe was textured and airy — a perfect example of the popular "Birkin"-style bangs made famous by French singer, Jane Birkin. Hilton accessorized the rest of her look with crystal sunglasses, a matching rhinestone dress, and Barbie-pink lips.
While it's unclear whether the bangs are real or not, Hilton's entire look screams nostalgia. Y2K beauty and fashion trends have recently made a huge comeback and as a result, many of the styles you grew up with are once more getting some well-deserved love. Bangs are one of the most versatile haircuts you can get because your options for styling them are endless. If Hilton's new look is encouraging you to go for your own cut, we wouldn't blame you. Just make sure that you're going to a professional to get the job done. Take a closer look at Hilton's hair below.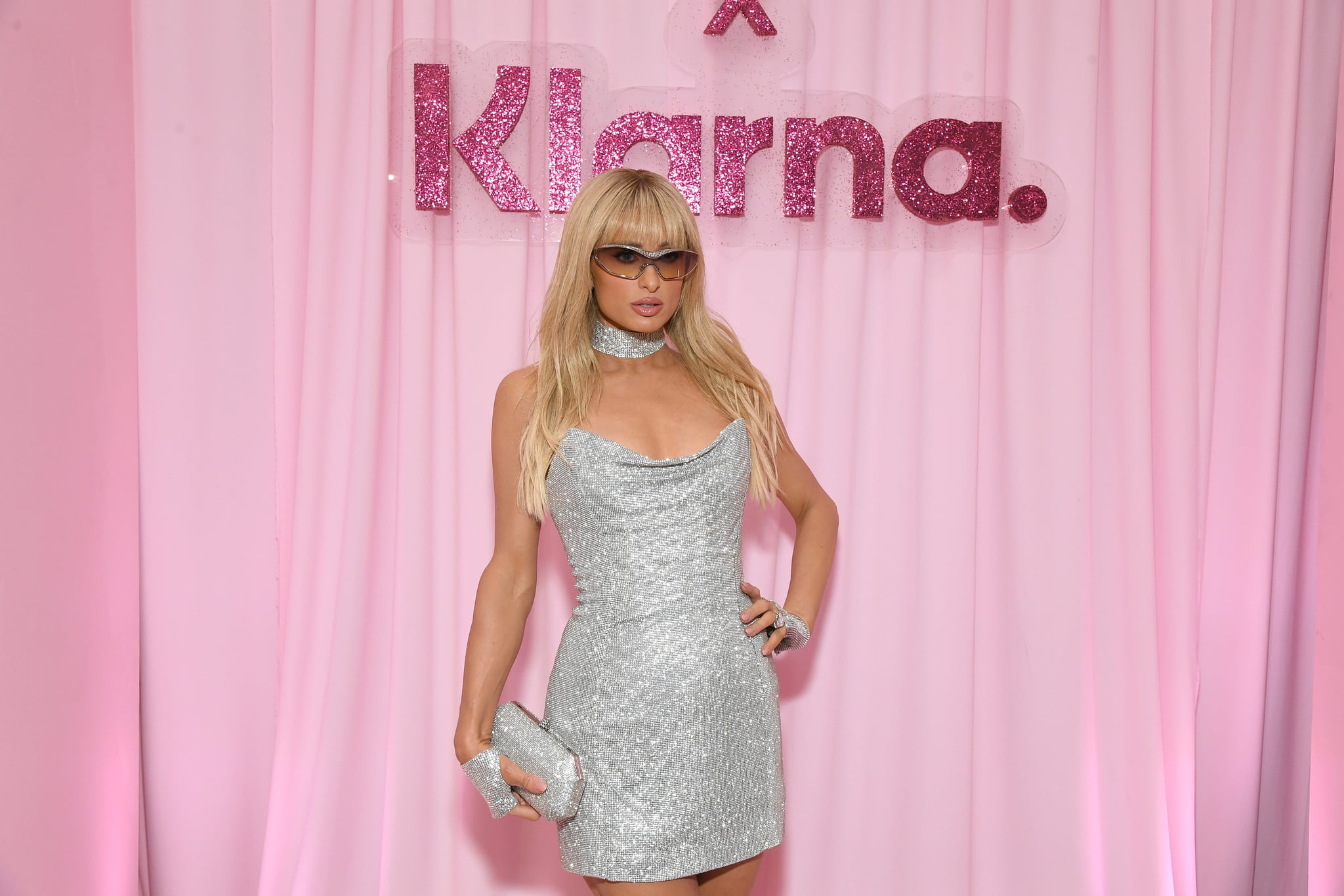 Image Source: Getty/Jon Kopaloff / Stringer