Seth Rogen is challenging the notion that married couples should want kids. The actor has been happily married to Lauren Miller since 2011, and during a March 5 episode of the "Diary of a CEO" podcast, Rogen was met with a question often asked of married people, particularly women: why don't you want kids?
During a discussion about his success as an actor and filmmaker, Rogen noted that that not having children played a role in helping him realize his goals. When asked if having children would make him happier, Rogen was candid. "I don't think it would," Rogen responded. "I've been around, obviously, a lot of children. I'm not ignorant to what it's like. Everyone I know has kids. I'm 40. I know. Some of my friends have had kids for decades. Some people want kids, some people don't want kids."
"The older we get, the more happy and reaffirmed we are with our choice to not have kids."
Since tying the knot, Miller and Rogen have only become more sure of their decision to remain child-free. "I mean, a lot of people have kids before they even think about it from what I've seen, honestly," he said. "You just are told, 'You go through life, you get married, you have kids' — it's what happens. Me and my wife, neither of us were like that. Honestly, the older we get, the more happy and reaffirmed we are with our choice to not have kids."
For the couple, the freedom that comes with having only each other to worry about is invaluable. "We are in the prime of our lives," Rogen pointed out. "We are smarter than we've ever been. We understand ourselves more than we ever have. We have the capacity to achieve a level of work and a level of communication and care for one another, and a lifestyle we can live with one another that we've never been able to live before. And we can just do that, and we don't have to raise a child — which the world does not need right now."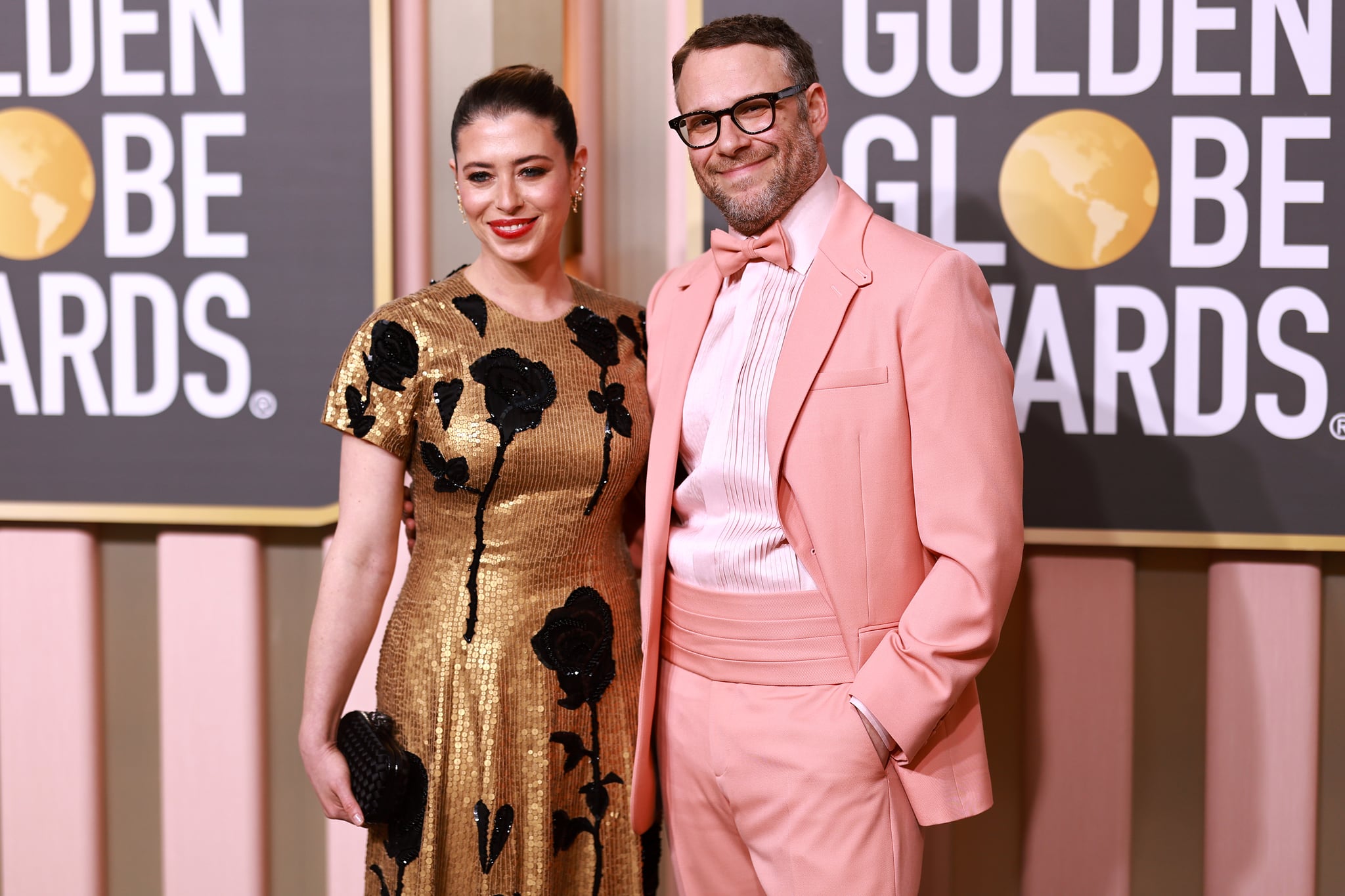 Image Source: Getty / Matt Winkelmeyer / FilmMagic
Rogen's quotes prompted listeners to realize how rare it is for men to be questioned about not wanting children. Women who express no interest in motherhood are often met with harsh criticism and invasive questioning that forces them to publicly justify what is, in reality, a deeply personal decision. In the comments section of Rogen's interview, listeners supported the star's decision to speak out. "Very refreshing to hear someone vocalize, without shame or expectations from society, that they don't want to have kids and are happy with their choice," one commenter wrote.
For Rogen and Miller, not having children is something they've always agreed on: in an August 2018 interview on Dax Shepard's "Armchair Expert" podcast, Rogen explained that, while he feels he'd make a good father, he is perfectly happy without children. "A lot of people [try to convince us to have kids] because they seem to like their kids," he said. "People get joy from it, and they feel as though I don't have that joy. I appreciate that. I'm pretty at peace."
Speaking on "The Howard Stern Show" in May 2021, Rogen said that not having kids gives him the freedom to focus fully on his work, bringing him a level of joy he compares to that felt by people with children. "I don't know anyone who gets as much happiness out of their kids as we get out of our non-kids," Rogen said. "Like, we're f*cking psyched all the time! We're laying in bed on Saturday mornings, smoking weed, watching movies naked. If we had kids, we could not be f*cking doing this."