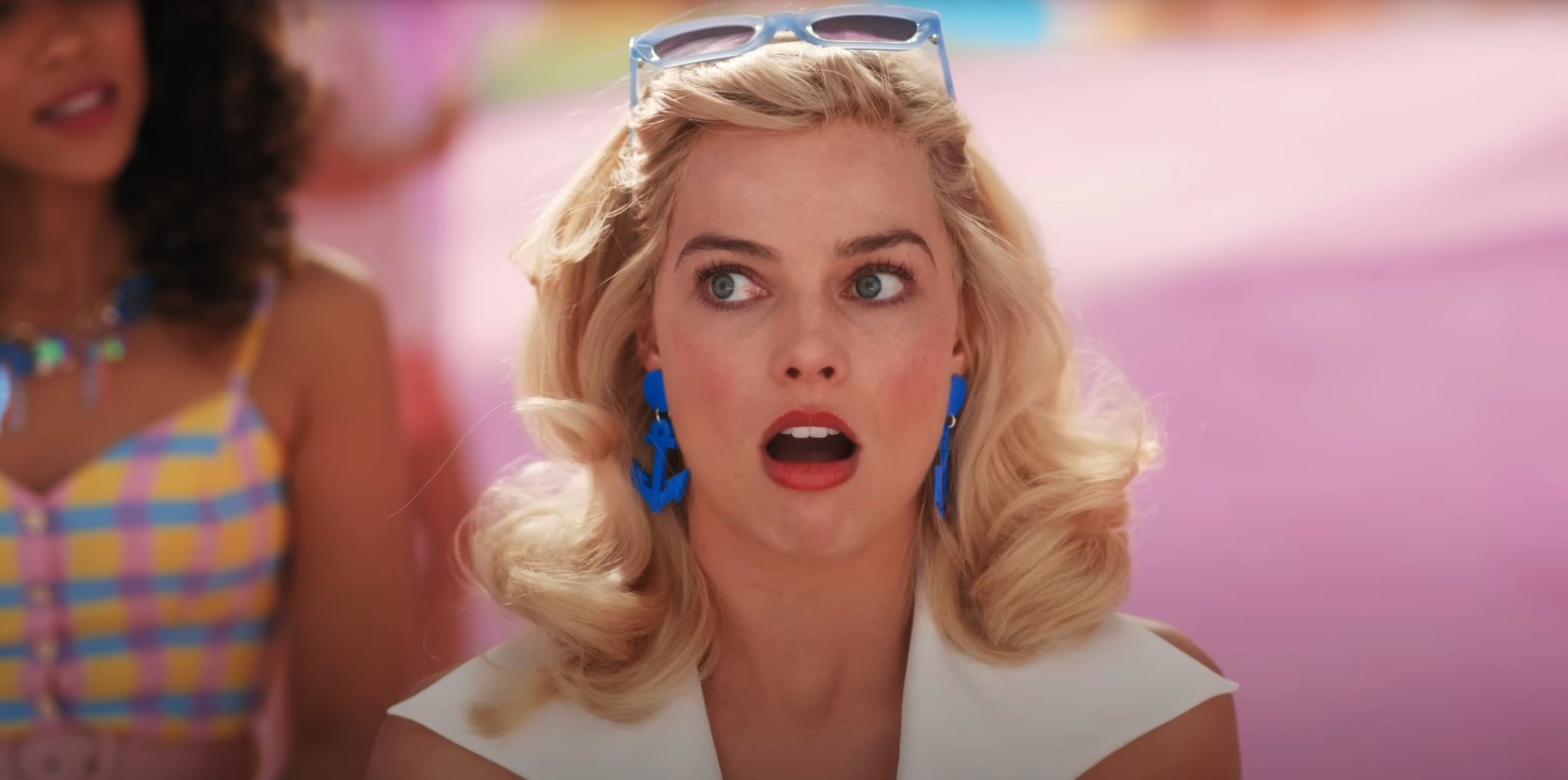 Image Source:
Everett Collection
"Barbie" movie, take two. Just weeks after Greta Gerwig's $1 billion box office hit made its debut on July 21, "Barbie" fans have a new incentive to return to theaters. On Aug. 23, Warner Bros. announced that the film will see a limited-time IMAX run beginning Sept. 22. In addition to giving "Barbie" fans an opportunity to relive the pink magic in HD, all "Barbie" showings during the one-week run will feature a special post-credits scene composed of never-before-seen footage.
Is There a "Barbie" Post-Credits Scene?
The regular end credits feature real-life Barbie dolls floating against colorful backgrounds, accompanied by the sounds of "Barbie World (With Aqua)" by Nicki Minaj and Ice Spice. Historically, though, the film has not had a post-credits scene or even a mid-credits scene to surprise movie-goers. Now, Warner Bros. is finally making Barbie fans' dreams come true with the new IMAX release. "We made 'Barbie' for the big screen, so it's a thrill to be able to bring it to IMAX, the biggest screen of all," Gerwig said in a statement, according to Variety. "As a special thanks to 'Barbie' fans, we're excited to share a little bit more of our cast and crew's incredible work by adding special new footage we hope audiences will enjoy."
What Happens in the "Barbie" Post-Credits Scene?
As for what happens in the "Barbie" post-credits scene, Gerwig and the rest of the film's crew are remaining tight-lipped. "For all of us in the exhibition community, it's been exciting to watch an original film like 'Barbie' become an unparalleled critical and commercial success this summer," Richard Gelfond, CEO of IMAX Corporation, said in a separate statement. "We're thrilled to be partnering with Greta and her filmmaking team and our friends at Warner Bros. to deliver this special edition of 'Barbie' with never-before-seen footage exclusively to IMAX audiences around the world."
On Reddit, eager fans were quick to share their excitement and posit theories as to what might happen in the end credits scene. "Time for me to watch Barbie on an even bigger screen!!!" one Reddit user wrote. Another Reddit user added, "As someone who [has] seen Barbie seven times, I am excited to see extra footage!" Inspired by a viral behind-the-scenes photo with romantic undertones, some fans of the film expressed their hope for a glimpse of what happens between Ryan Gosling's Ken and Kate McKinnon's Weird Barbie. After sorting through behind-the-scenes pictures and videos, another fan suggested IMAX viewers might be able to see a full director's cut. If it were up to me, the end credits scene would be footage of Allan practicing his fighting techniques when none of the other Kens and Barbies are around. Of course, we'll have to wait for the post-credits footage to be released to know for sure.
Whether the fan theories are correct or not, we don't really need an excuse to see the "Barbie" movie a second time. It spoke to us, after all.