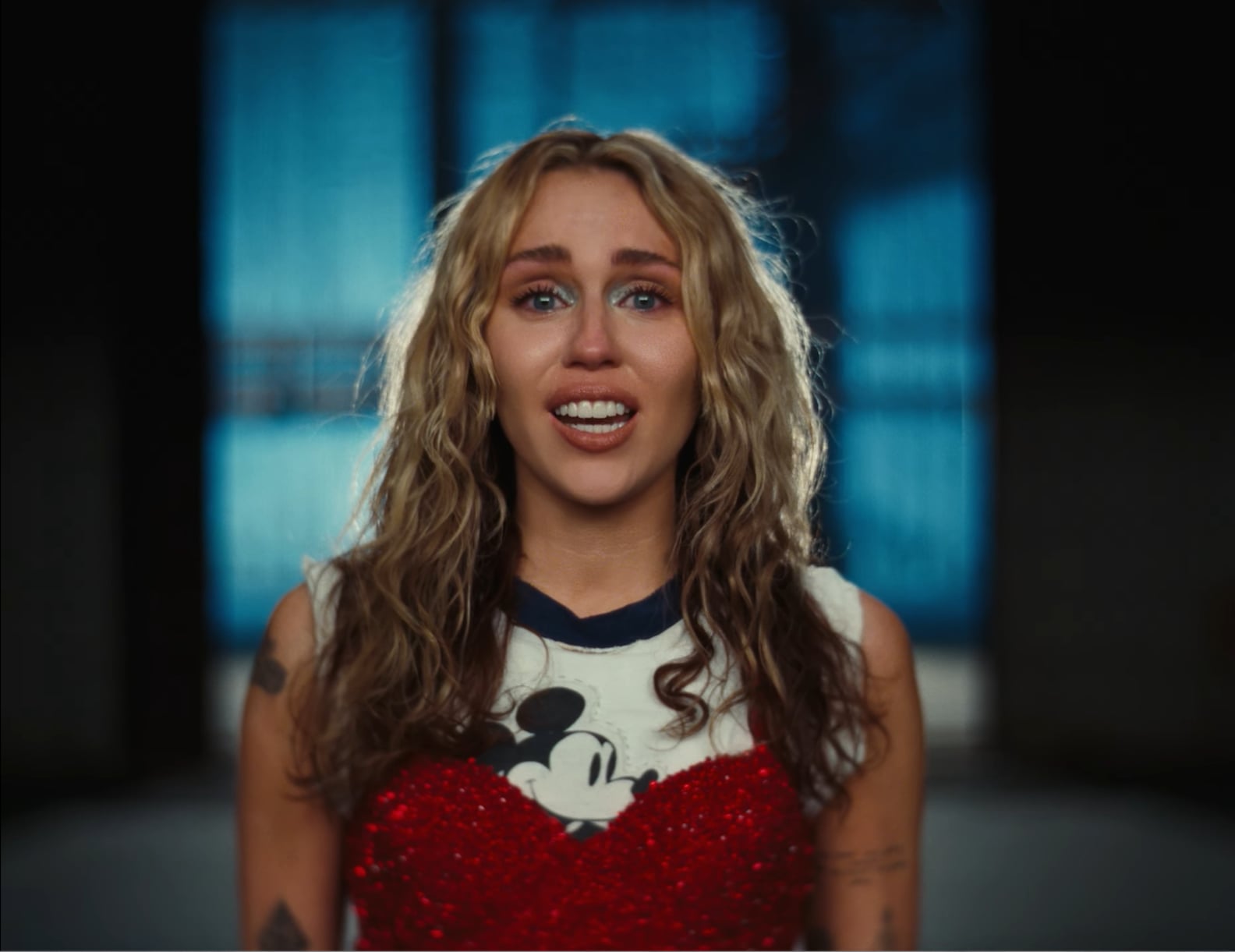 Miley Cyrus is revisiting her past as part of her new era. On Aug, 25, the 30-year-old singer dropped her new single, "Used to Be Young," complete with a music video. In the accompanying visual, Cyrus sheds tears as she reflects on her past and looks forward to the future. "I know I used to be crazy / Messed up, but God was it fun / I know I used to be wild / That's 'cause I used to be young," she sings. "Those wasted nights are not wasted / I remember every one / I know I used to be crazy / That's 'cause I used to be young."
Cyrus released the track with an in-depth interview and televised special. "In celebration of my new single release 'Endless Summer Vacation (Backyard Sessions)' continues," she previously announced on Instagram. "Aug 24th @ 10p.m. EDT on ABC. This time with a retrospective interview sharing stories about the first 30 years of my life in honor of 'U2BY.' This song is dedicated to my loyal fans. I love YOU for loving every version of ME. Always, Miley." The special, called "Endless Summer Vacation: Continued (Backyard Sessions)," is now available to stream on Hulu.
On Aug. 21, Cyrus shared a clip from her interview that gives a peek at some of the historic Miley Cyrus moments the star revisits in her TV special. In the video, she discusses the iconic scene from "Hannah Montana" in which her character dramatically kisses her Malibu beach house goodbye as her voice is heard in the background singing, "Oooooooh, yeah." "The drama!" Cyrus says in the clip as she plays the scene on an iPad, blowing a kiss to the camera like her character does on the screen. "This is how I say goodbye to everyone now," she jokes, singing the cringey melody that accompanies the scene. Fans of Cyrus and "Hannah Montana" got a kick out of Cyrus re-creating the moment that's now become a meme on social media, but they also playfully called her out for calling it a scene from the "final episode" of the show (it was the season three finale!).
Cyrus had been teasing "Used to Be Young" for several days prior to making things official. On Aug. 15, she tweeted the phrase "I know I used to be crazy. I know I used to be fun. You say I used to be wild. I say I used to be young" alongside a video of posters advertising some of her old hits, from "Wrecking Ball" to "Party in the USA."
Cyrus posted lyrics from "Used to be Young" on Instagram on Aug. 23, sharing insight into the inspiration behind the song in the caption. "These lyrics were written almost 2 years ago at the beginning of my ESV," she wrote, referencing "Endless Summer Vacation." "It was at a time I felt misunderstood. I have spent the last 18 months painting a sonic picture of my perspective to share with you. The time has arrived to release a song that I could perfect forever. Although my work is done, this song will continue to write itself everyday. The fact it remains unfinished is a part of its beauty. That is my life at this moment ….. unfinished yet complete."
In her initial press release, Cyrus also revealed that she will be celebrating the 10th anniversary of her album "Bangerz" in September with a limited-edition vinyl release that includes a bonus track called "23" with Mike WiLL Made-It.
Cyrus's most recent release prior to "Used to Be Young" was February's "Endless Summer Vacation," which featured the infectious hit single "Flowers."
Miley Cyrus "Used to Be Young" Music Video
Image Source: YouTube user Miley Cyrus