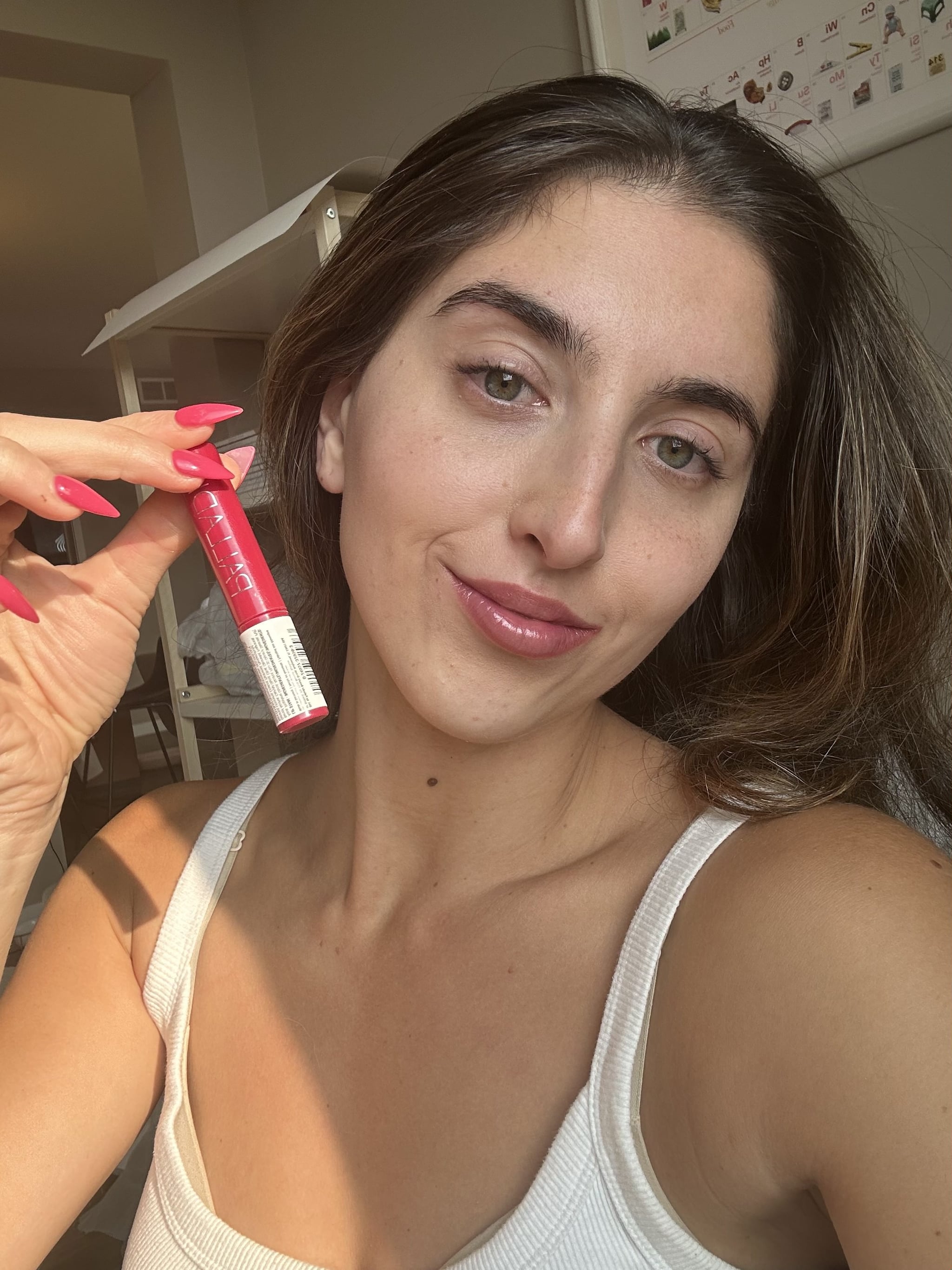 Two weeks before my wedding, I enlisted my go-to Botox injector to freeze my "11" lines and indulge in a lip flip. (The trendy technique involves injecting a small amount of a neuromodulator into the muscles around the upper lip so that your lips subtly roll outward.) The result is the appearance of fuller lips without altering their actual volume — unlike lip filler — allowing me to achieve a look I've deliberately steered clear of yet paradoxically strived to achieve through various means.
But my quest for plump lips didn't stop at the pre-wedding lip flip. Thanks to TikTok's uncanny understanding of my interests, a video on my For You page caught my attention, demonstrating a hack for faking a more voluminous pout using lip stain. The content creator used the Palladio Lip Stain ($9) to get the look, so I followed suit and added it to my shopping cart. Ahead, I share my experience attempting her method and decide whether it lives up to the hype.
About the Palladio Lip Stain
This lip stain went viral on TikTok when a content creator named it a way to fake the look of fuller lips.
It costs $9, which is a highly competitive price compared other lip stains.
It has a marker-like tip applicator that's easy to outline your lips with.
What I Like About the Palladio Lip Stain
What I like about this lip stain is twofold: it's cheap and long-lasting. The color I initially wanted (nude) was sold out because TikTokers scooped it up in droves, so I decided on a rich berry hue instead. I knew it would deliver less of a shadow but enhance the natural color of my lips. Plus, since I knew the shade of lipstick was just about a shade or two darker than my actual lip color, I hoped it would still help give it a more defined appearance.
Spoiler alert: It did indeed deliver. And the best part? It stayed put all night. I wore the lip color throughout an hours-long dinner with numerous glasses of wine, and to both my surprise and delight, it remained intact even when I returned home later that evening.
How to Use the Palladio Lip Stain
If you want to use this lip stain as it was originally intended, you can apply it all over your lips, using the pointy felt tip to shape the outer portion of your lips. The brand recommends applying it to clean, oil- and product-free lips for best results, then topping with a clear lip product like balm or gloss.
But I did it a little bit differently, replicating the steps outlined in the initial TikTok video that caught my attention. I traced the contour of my upper and lower lips, allowing it to settle for a few seconds before gently blending the liner toward the center of my lips with my finger. Given the waterproof nature of the stain, it gave my lips a healthy flush of color. I completed the look with a touch of lip gloss and was thrilled with the overall result: selfie-worthy, full-looking lips.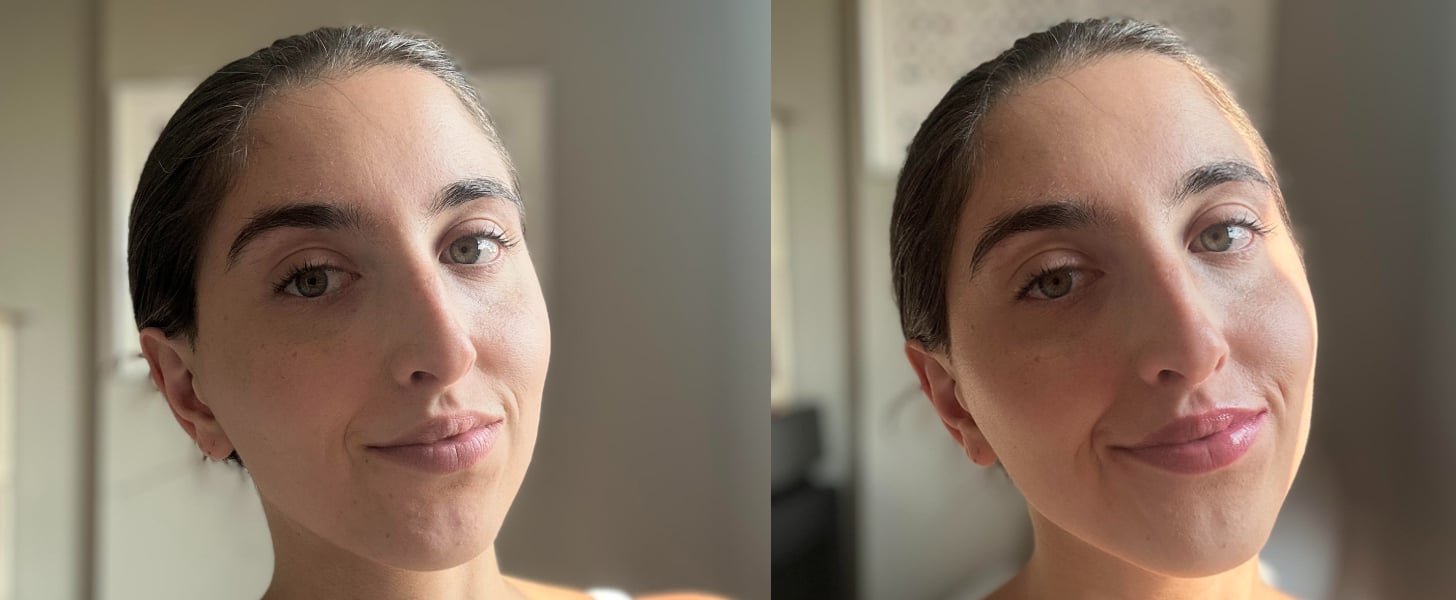 What to Consider Before Trying the Palladio Lip Stain
Admittedly, the Palladio Lip Stain doesn't have the highest rating on Amazon, but I knew that when I bought it just over a month ago. At the time of writing, it averages around 3.5 stars. Many people have given it a low rating because they've noted that it dried out nearly immediately, but that hasn't been the case for me. Despite testing it multiple times since that dinner a few weeks back, it's maintained its pigmentation, even after temporarily misplacing the cap one evening before I went out for hours.
Where Is the Palladio Lip Stain Available?
You can snag the Palladio Lip Stain directly from the brand's website, through Amazon (which is where I purchased it), or at Sally Beauty.
Rating:

Image Source: POPSUGAR Photography / Marisa Petrarca