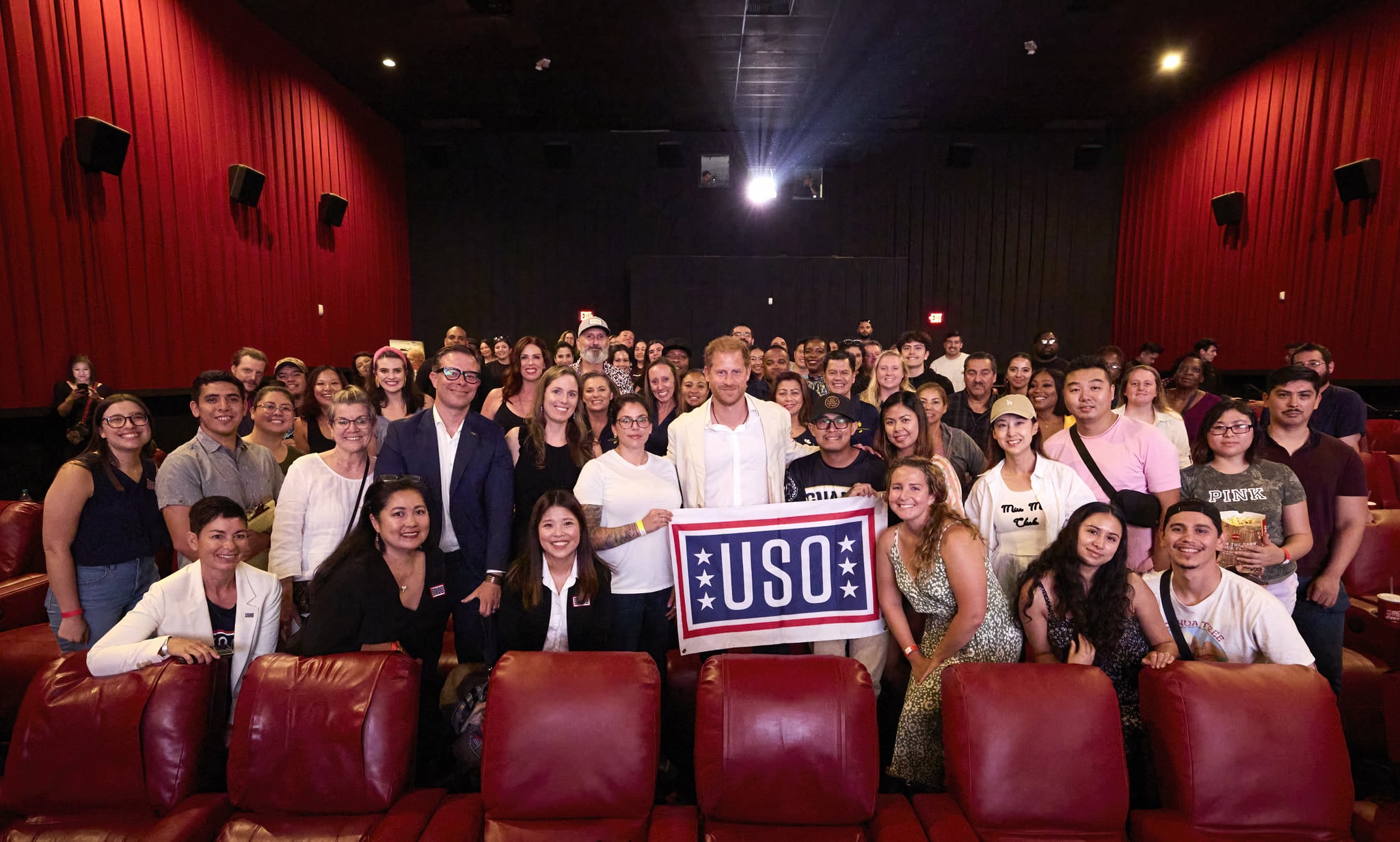 Prince Harry made a surprise appearance at a screening of his new Netflix docuseries, "Heart of Invictus," in Chula Vista, CA, on Aug. 28. "You guys get to see 'Heart of Invictus,' which has been the last two years in the making, sooner than anybody else," the Duke of Sussex told the audience, per an Instagram video shared by author GraceAnn Skidmore. "So it'll be coming out on Wednesday. You guys get to watch it tonight, or at least two episodes [to] sort of whet the appetite for the rest of it. But it's nice to be back in San Diego."
Harry watched the first two episodes of the docuseries, which is streaming now on Netflix, alongside service members from the Navy Wounded Warrior Program. "It was such an honor to sit with the population we serve and watch 'Heart of Invictus' together," Marcus Pace, veteran and regional program director of the Navy Wounded Warrior Program, Navy Region Southwest, said in a statement on Instagram. "It gave us moments of hope, especially knowing many of them are in some of the most difficult times of their lives. But more than anything, it was an evening about community for our wounded warriors and being around other service members going through the same thing."
"Heart of Invictus" follows a group of competitors as they prepare for the 2022 Invictus Games in The Hague, Netherlands. Harry founded the Games in 2014 after serving in Afghanistan, and his goal was to use sports to help aid the physical, psychological, and social recovery of active-duty soldiers and veterans. It's also where Harry and Meghan Markle made their public debut as a couple in 2017.
In the five-part series, Harry reflects on poignant moments in his life following his return from war in 2008, which inspired him to launch the Games. "The trigger for me was actually returning from Afghanistan, but the stuff that was coming up was from 1997, from the age of 12," he says, referencing his mother Princess Diana's death. "Losing my mum at such a young age, the trauma that I had, I was never really aware of. It was never discussed; I didn't really talk about it, and I suppressed it like most youngsters would have done."
Harry is currently gearing up for the 2023 Games, which will be taking place in Düsseldorf, Germany, from Sept. 9 to Sept. 16.
Image Source: USO Photo by Fred Greaves