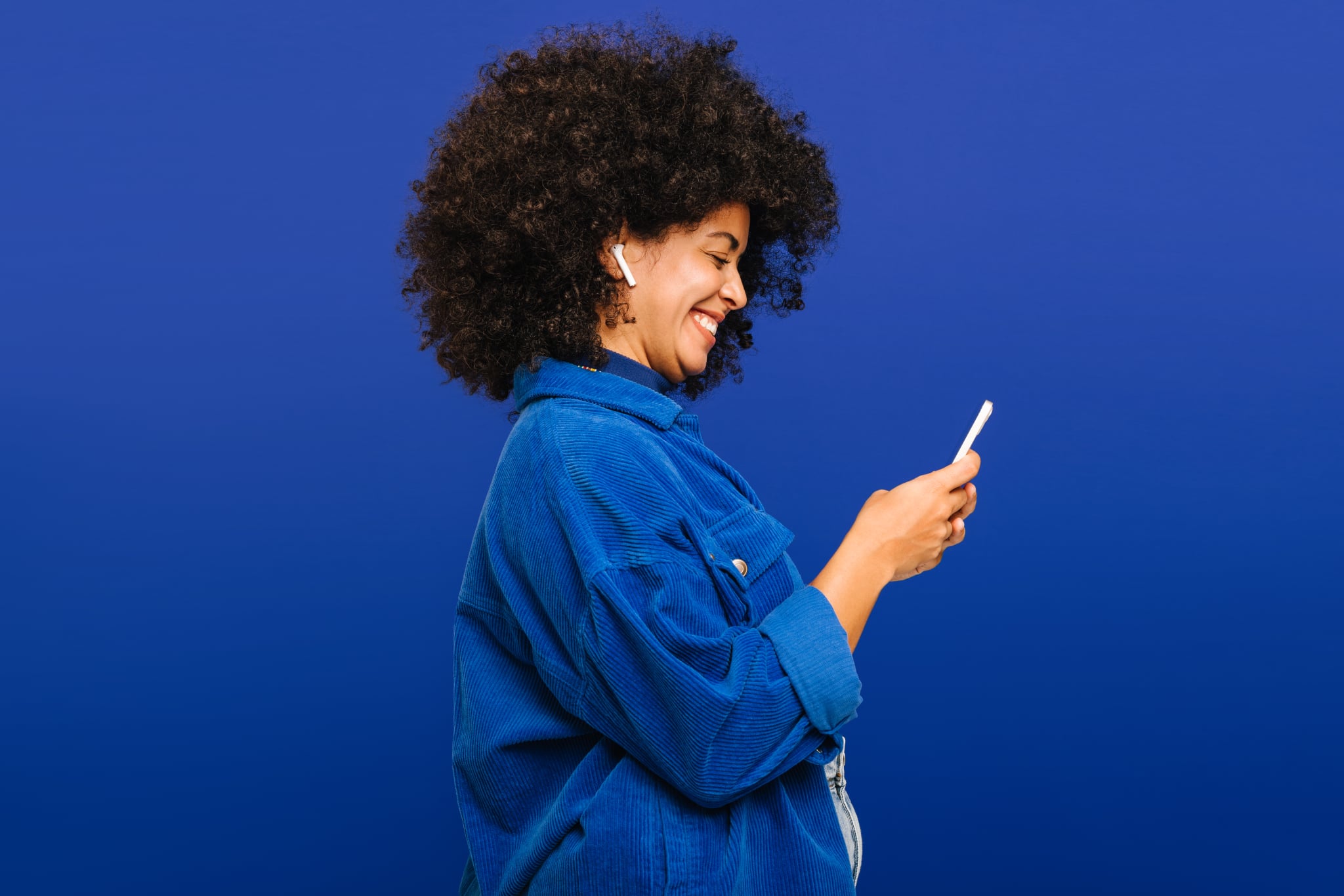 Known as the dating app designed for influencers, actors, and "The Bachelor" contestants, Raya is a private, membership-based community that was first developed in 2015 — and yes, nearly everyone who's anyone wants to be on it.
Unlike more mainstream apps like Bumble and Tinder, getting on Raya isn't as easy as downloading it from the app store. The dating app is known for its highly exclusive — and sometimes mysterious — application process. Some people get approved nearly immediately after applying. Others' approval comes months after applying. And for many, approval may not come at all.
So, what does Raya look for in an applicant? Why is Raya so popular? And how can you actually up your chances for securing a place on the app? Here's everything you need to know about the process, including how to improve your chances of getting on Raya yourself.
What Is Raya?
Raya is an application-based dating app that was created for people in the entertainment industry to connect with like-minded individuals. And while Raya was initially created to facilitate dating connections, the app has since expanded to be a place for general business development and social networking too, says sociologist Sarah Melancon, PhD.
Unlike apps like Bumble and Tinder, Raya does not match you locally with other individuals. "Raya is a global app, so unless you live in LA or NYC where the entertainment industry is booming, your matches won't likely come from the same city or even the same state," Dr. Melancon says.
Major celebrities like Lizzo, Zac Efron, Ben Affleck, and Demi Lovato have all been rumored to be on the app at one point or another, and it's assumed that many social media influencers use the app, as well. That said, many people on the app don't talk about it much, since talking about the big names you match with could get you kicked off.
How to Get on Raya
In order to get on Raya, you have to fill out a simple and straightforward application that asks for your name, date of birth, location, industry, occupation, and Instagram username.
Though the Raya website doesn't state any qualifications it looks for in a member or on what basis it accepts and denies people, some sources say that applications are reviewed by a team diverse in age, race, and sexual orientation, allegedly totaling 500 people. (We weren't kidding when we said it's a highly vetted process.)
Unfortunately, filling out the application will only get you so far, though. According to Dr. Melancon, the prevailing theory is that it'll majorly help your odds if a current Raya member refers you through the app. However, she notes that even individuals with multiple referrals can still find themselves sitting on the rumored 10,000-plus-person waitlist.
Because the application process asks for your Instagram handle, it's assumed that your social media presence could also make a difference in whether or not you become accepted, though it's not clear how many followers you need or whether a blue check mark could speed up your application.
"Being a social media influencer with a sizable following may boost your chances," says Dr. Melancon, but even if you're not an "influencer," she says being an interesting person with a particularly creative job or unique life experience may up your chances of landing a spot on the app.
Is Raya Worth It?
Beyond its prestige and exclusivity, don't forget that Raya is still just a dating app. "I wouldn't recommend putting your dating life on hold while you wait for your Raya application to be reviewed," says Dr. Melancon.
Of course, it may be fun and make you feel some type of way to get accepted into the community, but the vibes of Raya are pretty anticlimactic at best, according to some users. In fact, many members report feeling underwhelmed by the experience, especially after the long build-up to their membership acceptance, says Dr. Melancon.
Instead of putting all your bets on Raya, you could try upgrading your Tinder bio or using one of these creative bio ideas in your Bumble profile. Because really, a dating app is what you make of it — whether you're matching with people like Zac Efron or not.
Image Source: Getty / JLco – Julia Amaral