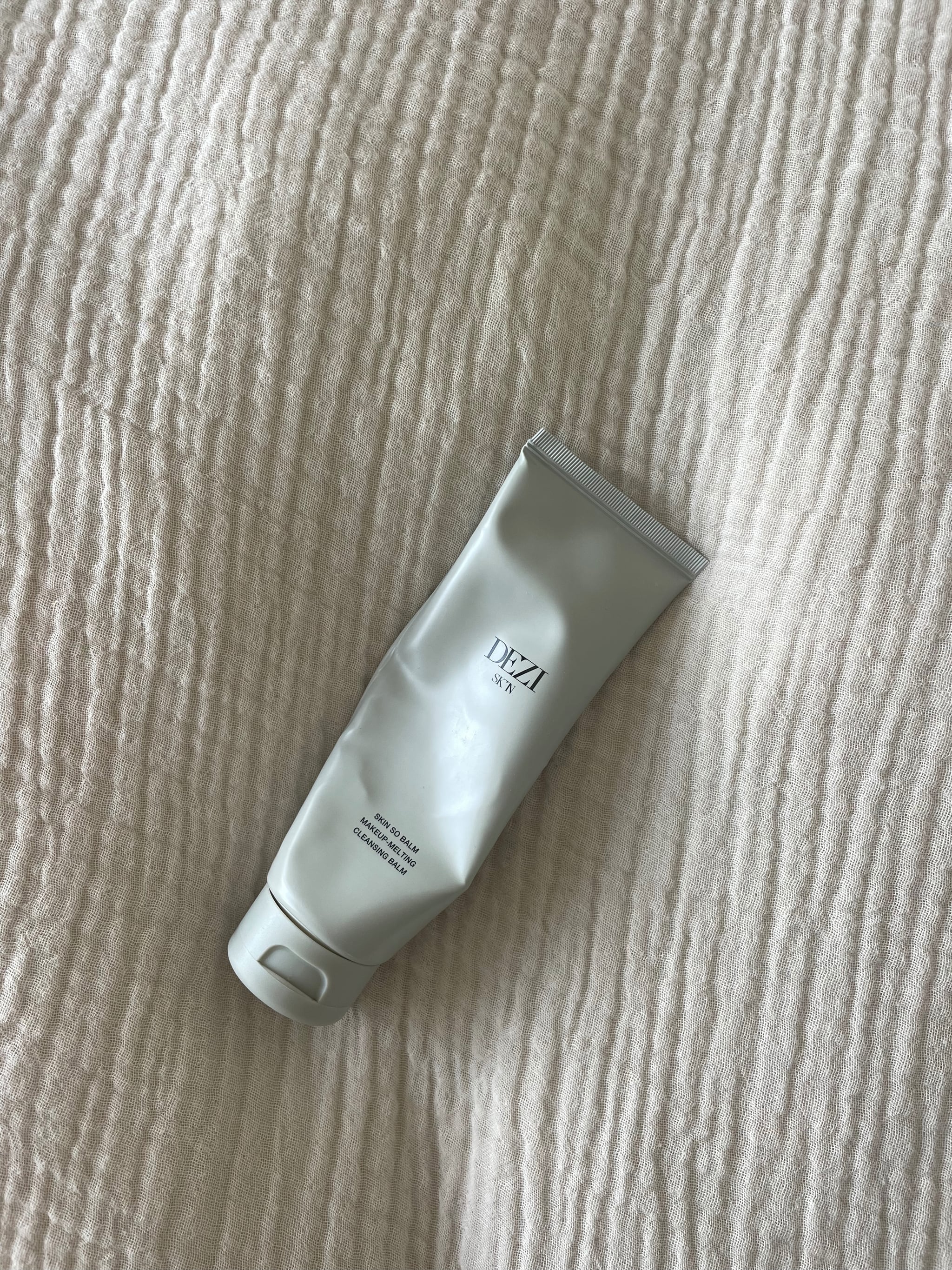 When I come home after a long day of running errands or after a night out with my friends, there's nothing I dread more than my "getting unready" routine. Flossing my teeth, brushing, showering, and then removing my makeup: what a chore. Not to mention, it takes up valuable time that I could be sleeping.
Of all my pre-bedtime steps, removing my makeup is usually the worst part, especially if I decide to wear mascara that day. Because it's a struggle to make sure every remnant is completely gone, I started double cleansing a couple of years ago, which has certainly helped, but the game completely changed for me when I began using a cleansing balm. I've tried my fair share of different options, but it wasn't until I tested the Dezi Skin So Balm Cleansing Balm ($39) that I learned what a cleansing balm should be.
Keep scrolling to read my full review of the Dezi Skin So Balm Cleansing Balm and find out why it's made getting "unready" a little more bearable.
About the Dezi Skin So Balm Cleansing Balm
This cleansing balm promises to remove everything from waterproof makeup to SPF.
It comes in one size, 4.05 oz.
It features jojoba oil as a key ingredient to help break down makeup and hydrate the skin.
It's sulfate-free, fragrance-free, and paraben-free, as well as cruelty-free, gluten-free, and vegan.
What I Like About the Dezi Skin So Balm Cleansing Balm
The first thing I noticed about this product before even testing it was the packaging. Yes, it is sleek and looks cool in my medicine cabinet, but it's way different than any other cleansing balm I've tried because it comes in a tube with a cap that snaps right on. I immediately knew it would make my life 10 times easier, and I was right. There's nothing worse than digging your fingers into a tub of cleansing balm (especially if you have long fingernails like me), scooping it in the palm of your hand, and then trying to close the lid while your fingers are all slimy.
The packaging on Skin So Balm completely eliminated that problem and made it much less messy for me to remove my makeup — and remove my makeup it did. It's great at melting off everything from even the most stubborn waterproof mascara to heavy foundation, and it doesn't leave behind a film residue. It also doesn't leave that too-tight skin feeling afterward, which is a must for me because I've been dealing with dryness for years.
Plus, I recently started using a mini camera to check whether sunscreen application and removal was working, and I noticed that just using a simple gentle cleanser — even if I double cleansed — wasn't enough to fully remove sunscreen from my face. Whenever I go in with this cleansing balm first, my sunscreen is always completely gone by the time I've finished the double cleanse.
How to Use the Dezi Skin So Balm Cleansing Balm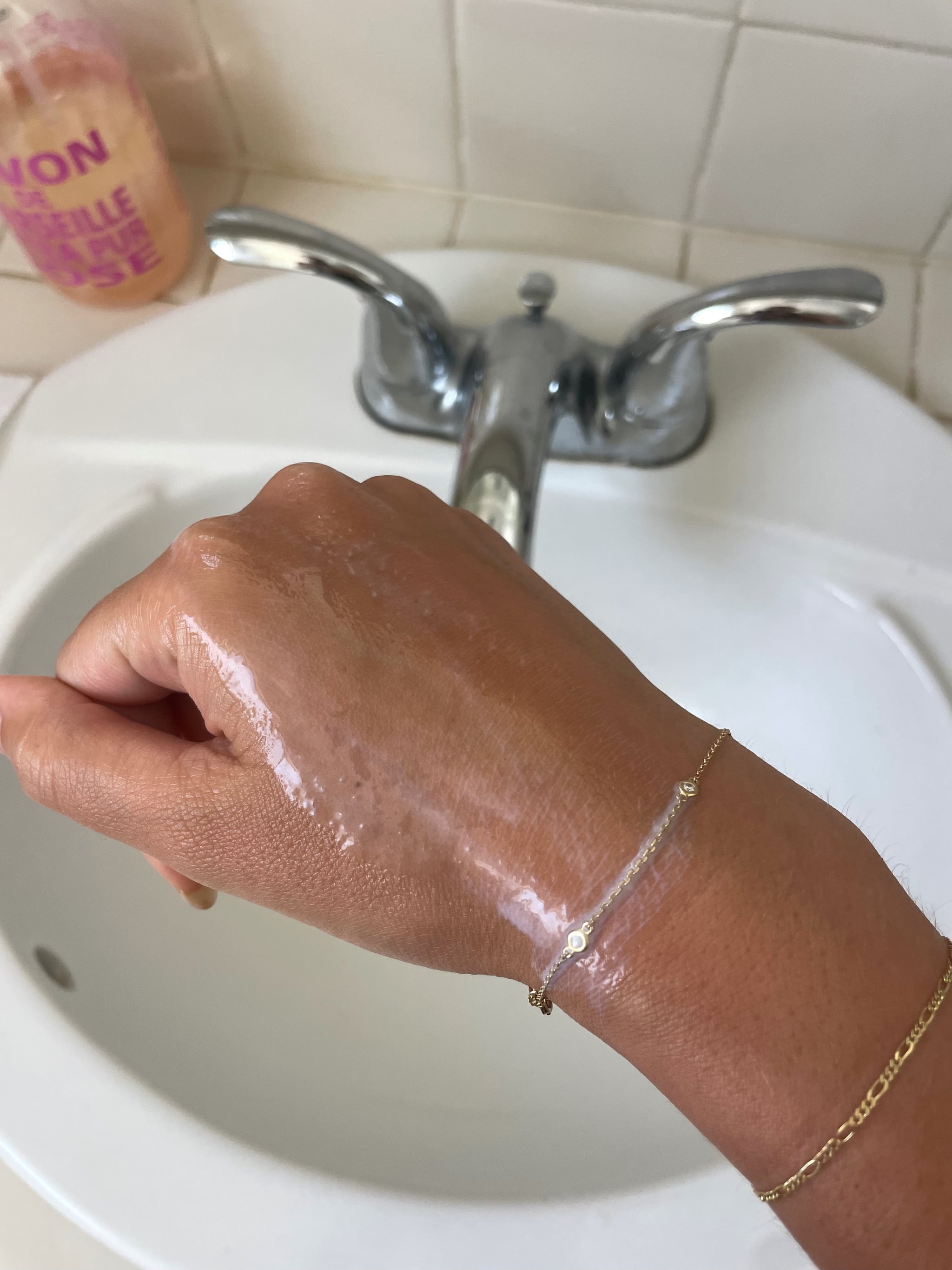 The brand recommends starting out with dry skin, then squeezing a "generous" amount of product (for me, that's been a quarter-size dollop) into your hands, then rubbing them together to warm up the balm. It recommends massaging the balm into your skin using circular motions and then wiping everything off using a warm, damp washcloth. I'm not a big fan of washcloths, so what I typically do is use it as the first step in my double-cleansing routine.
First I massage the balm into my face and neck (or any other area with makeup) for about a minute. I do my eyes last, but I pay special attention to the area since I'm usually wearing mascara and eyeshadow and I want to get everything off. Afterward, I rinse my face with warm water, which turns the balm into a milky substance, and then I follow up with a liquid cleanser like the La Roche-Posay Toleriane Hydrating Gentle Face Cleanser For Dry Skin ($19), which I massage onto my skin for 30 seconds and then rinse.
If I'm looking to remove sunscreen, sometimes I take a damp paper towel (rather than a washcloth) and use that to make sure all of the cleansing balm is removed prior to going in with a gentle cleanser.
What to Consider Before Trying the Dezi Skin So Balm Cleansing Balm
My only gripe about this product is what happens to the packaging once you've used it for a while. If you aren't squeezing everything to the bottom on the tube as you go — think of what you might do with your tube of toothpaste — then the balm won't disperse evenly and the bottle won't stand up on its own. That, of course, isn't a huge deal, it just requires a little extra patience and is worth noting. Otherwise, I can't find another flaw.
Rating:
Image Source: POPSUGAR Photography / Renee Rodriguez